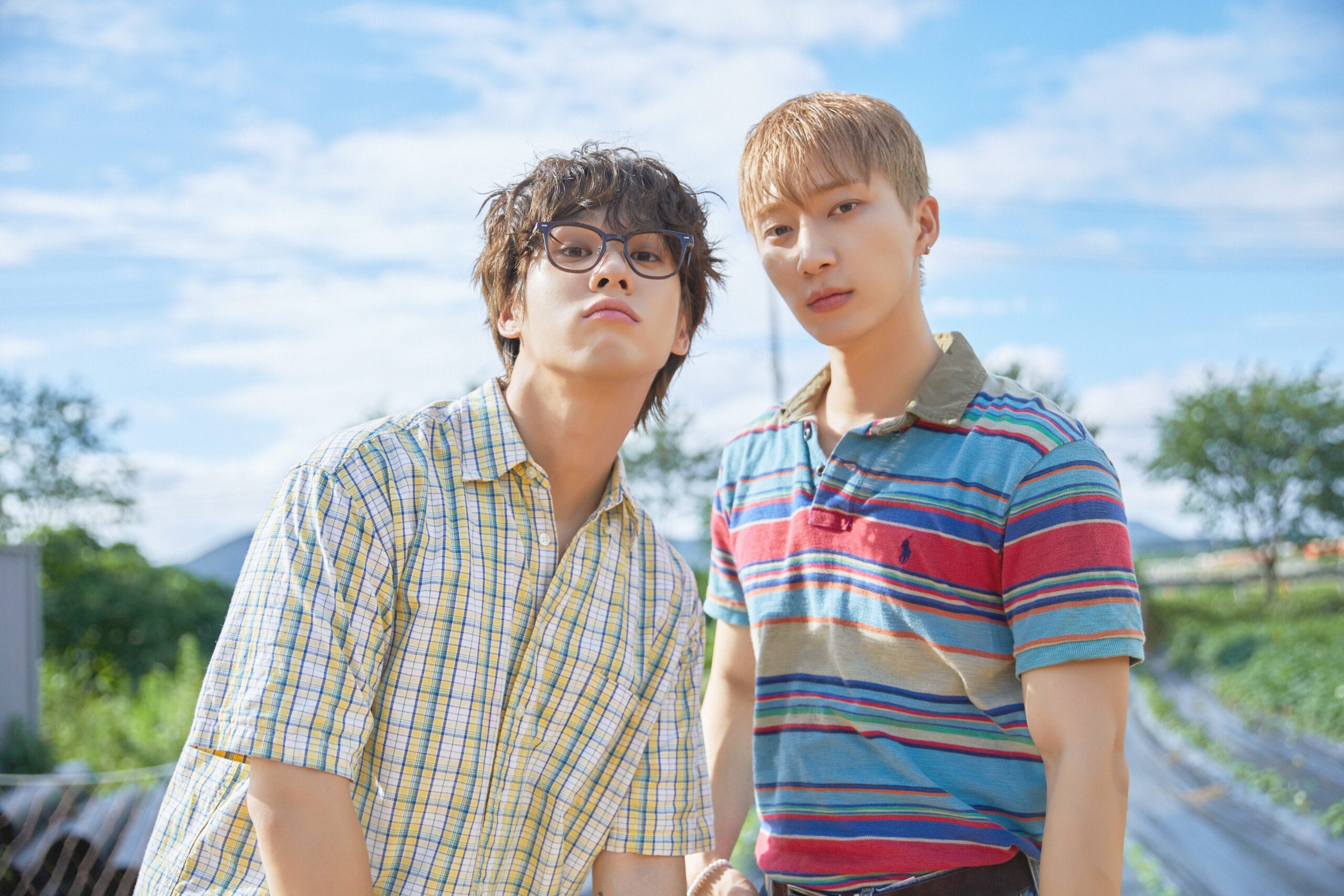 Announcement for from20 X HELLO GLOOM LIVE IN JAPAN ~Journey~!
THE FAKER CLUB is a unit of artists who come and go without being bound by various forms of art such as music, fashion, and video.
Having completed their Tokyo performance successfully this past August, both of them will be coming back again to perform in Japan!
from20 and HELLO GLOOM will perform exciting stages across Osaka and Tokyo this coming October!
All performances and events held by our company are fully prepared by the government's guidelines for preventing COVID-19. We kindly ask for your cooperation. 
[Performance details]
from20 X HELLO GLOOM LIVE IN JAPAN ~Journey~
Performers: from20, HELLO GLOOM
◆LIVE SCHEDULE
Performance time: 80 minutes 
October 20, 2023 (Fri) 13:00 / 18:00
October 22, 2023 (Sun) 13:00 / 18:00
*We will inform you of the details of the special bonus meeting later.
◆Venue
August 20, 2023
Pluswin Hall VILLEBOA
(2F Minamihorie 1-15-11 WIN Building, Nishi-ku, Osaka City)
October 22, 2023
Nihonbashi PACMAN
(Tokyo, Chuo City, Nihonbashihongokucho, 4−5−5 B1F)
◆Ticket
Advance ticket: 6,000 yen (tax included) – original goods will be given during ticket exchange at the venue.
Same-day ticket: 6,000 yen (tax included)
*You will have to pay 600 yen for drinks when you enter each venue.
◆Advance ticket sales period
September 3, 2023 (Sun) 12:00 PM to October 10, 23:59 PM (Tue)
Advance ticket payment deadline: Please make a payment within 3 days of placing your order.
*Bank transfers made 3 days after the order date will be canceled, and it may not be processed properly even if you make a payment later.
*The seat number or ticket number will be issued randomly. It is not in the order of order and payment.
*Depending on the number of visitors on the day, it may be a standing guide.
Ticket Sales: STARTICKET
Sponsored by: MAIN BASE Co., Ltd
Cooperation and planning: THE FAKER CLUB
Precautions ※Please read it※
************************************************************************
◆About performances and special events
Wearing a mask is up to the individual to decide, but please observe cough etiquette when watching the performance or participating in the special event and we kindly ask for your understanding and cooperation in countermeasures against infectious diseases.
You may feel a difference in temperature due to air conditioning in the venue, so please wear clothes that are easy to adjust to the temperature.

You are not allowed to take photos, take videos, or record during the performance or special event. (It may be possible to take pictures only at a specified time.) If a prohibited act is discovered, the data will be deleted on the spot, and you will be asked to leave the venue. In that case, we will not be able to refund your ticket at any cost.

The inside of the venue, including the audience, may be shown through the artist's SNS and our Official SNS through photos and videos.

Please follow the instructions of the staff when you enter the concert venue or proceed with the special event.

Contents of notification and precautions are subject to change without notice.

During the performance and the special event, you cannot hand over any presents or letters directly to the artists. Please leave your gifts inside the gift box or hand them over to the staff at the venue.

Regarding food support, balloons, flowers, etc., please check the separate notice.
◆About tickets
STARTICKET only accept bank transfers.

You can purchase up to 4 tickets per person.

Preschoolers can enter up to one person per ticket on the parent's lap. However, preschoolers also need to purchase tickets if they want to sit in their own seats.

STARTICKET charges a 220 yen system fee for each ticket.

STARTICKET charges a 110 yen ticketing fee for each ticket.

STARTICKET use the E-ticket system for this concert. An E-ticket with a reference number will be sent to your e-mail address at least 3 days before the performance. On the day of the event, please print the E-ticket email or show the screen of your mobile phone to the receptionist. After checking the contents, we will give you a paper ticket.
◆Regarding the bank transfer and payment confirmation when purchasing tickets
When transferring the ticket amount, please enter the last 4 digits of the order number in front of the transfer holder's name. (Example: 1234 Hoshi Hanako)

Please transfer the money in your name. If you transfer money under the name of your family, friends, etc., you may not be able to issue a ticket because STARTICKET cannot confirm your payment.

You will be responsible for the transfer fee.

If the payment cannot be confirmed within 3 days after the order is placed, we may cancel the order automatically.

Please note that you cannot cancel the ticket or transfer to another date for your convenience (including incomplete entry) after payment.

It takes 3 business days to 1 week to send the payment confirmation email. Please understand that we cannot confirm your payment on Saturdays, Sundays, and national holidays.
◆During ticket purchase
After placing an order, an order confirmation email will be sent via an automatic reply email. Please check your mail settings so that you can receive emails from <info@starticket.jp>. If you have not received an order confirmation email after placing your order, please check your spam inbox.

Please register your application using your computer e-mail address. Even if it is PC mail, you might not receive the e-mail due to various problems such as receiving capacity of your inbox, server error, and so on. We can resend it, but it will take some time. If you apply again, there may be no problem, so please check your email settings, send and receive emails, and try to apply again before contacting us.

Once you apply, the ticket information email will be provided to the email address during application. If you do not receive a detailed email and want to change your registration information email address, please apply again.
◆Other
Please refrain from waiting near the concert hall or in public places such as the airport as it will cause inconvenience to the people around.

If it is determined that the performance cannot continue due to natural disasters or any other reasons, the performance may be canceled or postponed.

If the performance is canceled by the organizer, we will process a refund to the person who ordered a ticket.
*Please note that the refund amount is only for the ticket price.
Please check the Q&A page on the ticket site beforehand.
◆Countermeasures against infectious diseases
To prevent the spread of COVID-19, this performance will be conducted in accordance with the latest COVID-19 Prevention Guidelines by the government and the Tokyo Metropolitan Government. We kindly ask for your understanding and cooperation.
The following persons are not allowed to enter.
Those who have a fever (37.5℃ or higher) or cold symptoms during temperature measurement at home or at the time of entry

Those who have symptoms such as sore throat, headache, joint pain, difficulty breathing, cough, diarrhea, conjunctival inflammation, and taste disorders

Those who are in close contact with those who are positive for COVID-19

Those who are suspected of being infected by a family member living together or a close acquaintance
Please note that concert information and infectious disease countermeasures information may be changed without notice depending on the guidance policy of the administrative agency.